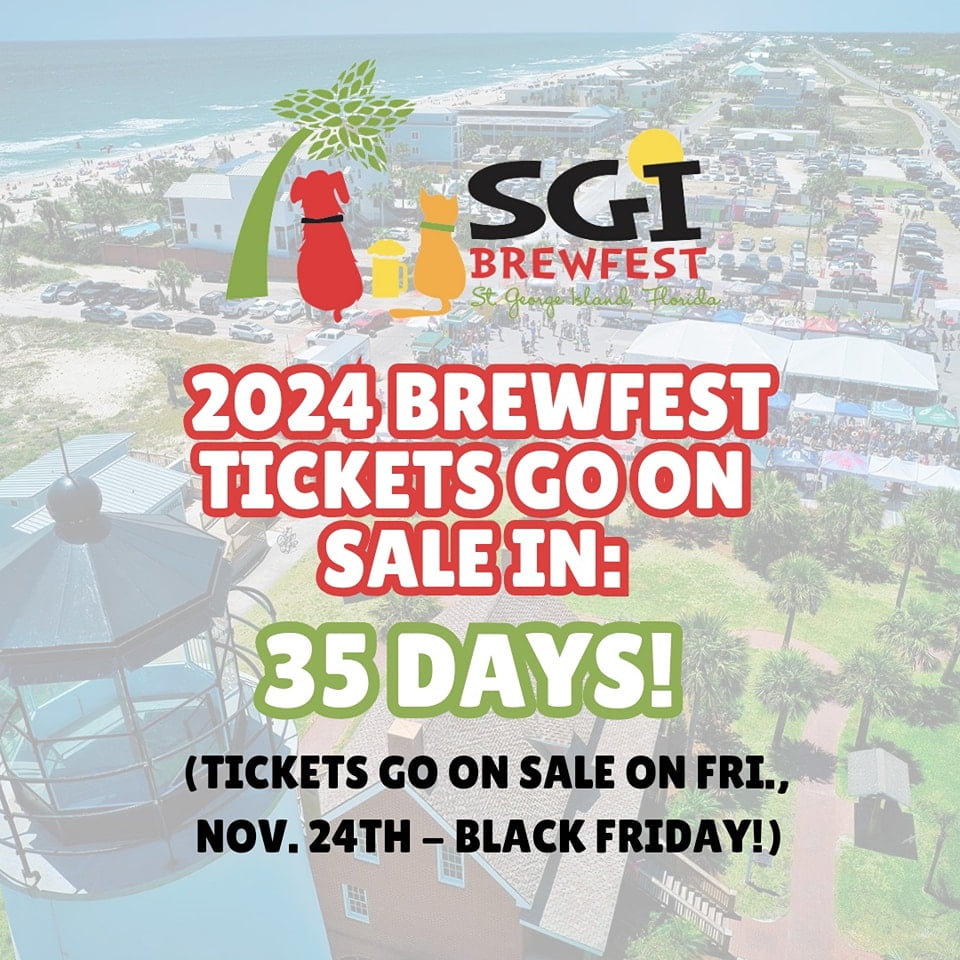 Tickets on sale soon for 2024!
Ok, everybody … hope you're sitting down AND have your calendars out.
Because in under a month, those 2024 SGI Brewfest tickets will go on sale!
First step to securing your spot: Be sure to bookmark this page – SGIBrewfest.com – and set a reminder for Friday, Nov. 24, which just so happens to be Black Friday! (Someone in marketing is getting a fist bump for that one!
)
The 7th Annual SGI Brewfest – one of the best beer festivals in Florida (or anywhere for that matter!) – will be held on April 20, 2024, right on the water with the picturesque SGI Lighthouse in the backdrop. There will once again be over 40 breweries pouring their amazing craft beer, along with food vendors, live music and our always amazing VIP tent – all in the name of raising money for the event's benefactor every single year, Franklin County Humane Society, which will of course be on hand again with many adoptable pets!
So why are we telling you all this NOW with an event that's still 6 months away? Well, lean in and come a little closer so we can whisper the reason to you …
"IT'S BECAUSE THIS EVENT SELLS OUT EVERY YEAR! WITHOUT FAIL.
% OF THE TIME."
Jk, we don't whisper when it comes to the SGI Brewfest! We are hype year-round!
Stay tuned for more reminders as Black Friday gets closer! We can't wait for Year 7!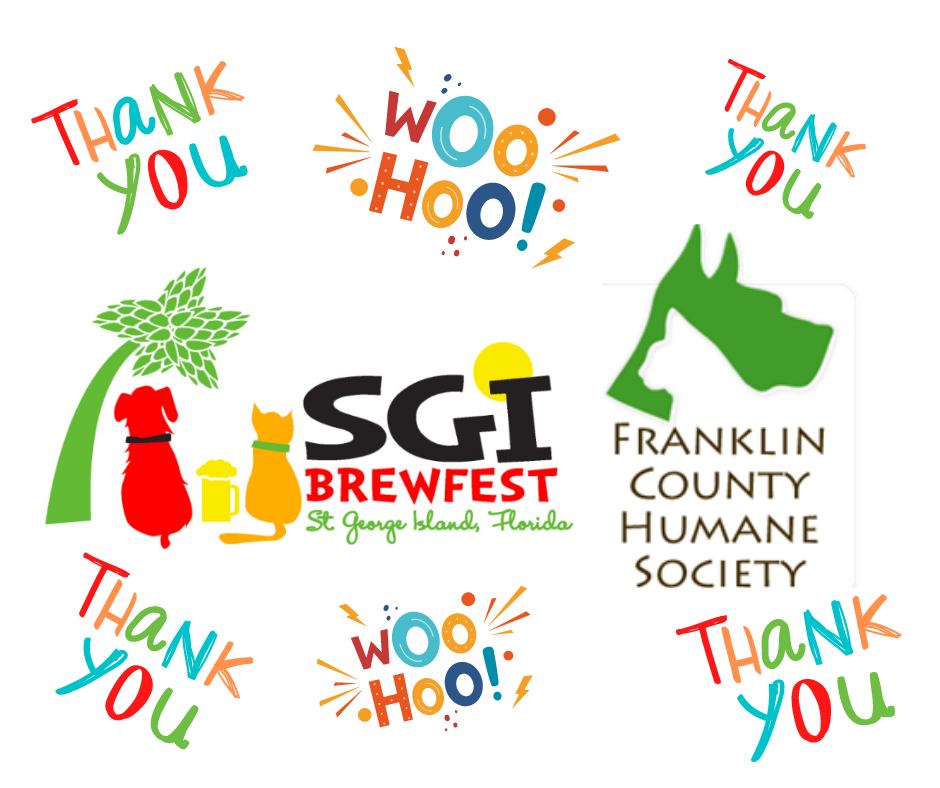 2023 SGI Brewfest raises $70,000 for Franklin County Humane Society
Drumroll please……HOLY COW!! We are SO EXCITED to announce that the SGI Brewfestwill be cutting a check for $70,000 to the Franklin County Humane Society from the 2023 Brewfest proceeds!! This is our biggest donation yet!! We also had six dogs and puppies adopted the day of the festival! THANK YOU! THANK YOU! THANK YOU to the breweries, sponsors, attendees, and volunteers that made this event such a resounding success!! WE LOVE ALL Y'ALL!! Mark your calendars for April 20, 2024 for the 7th Annual SGI Brewfest – Tickets will go on sale on Black Friday, just in time for Christmas!! And for the love of all that is good and holy – get your tickets early because we promise you the 2024 event is going to SELL OUT in record time!!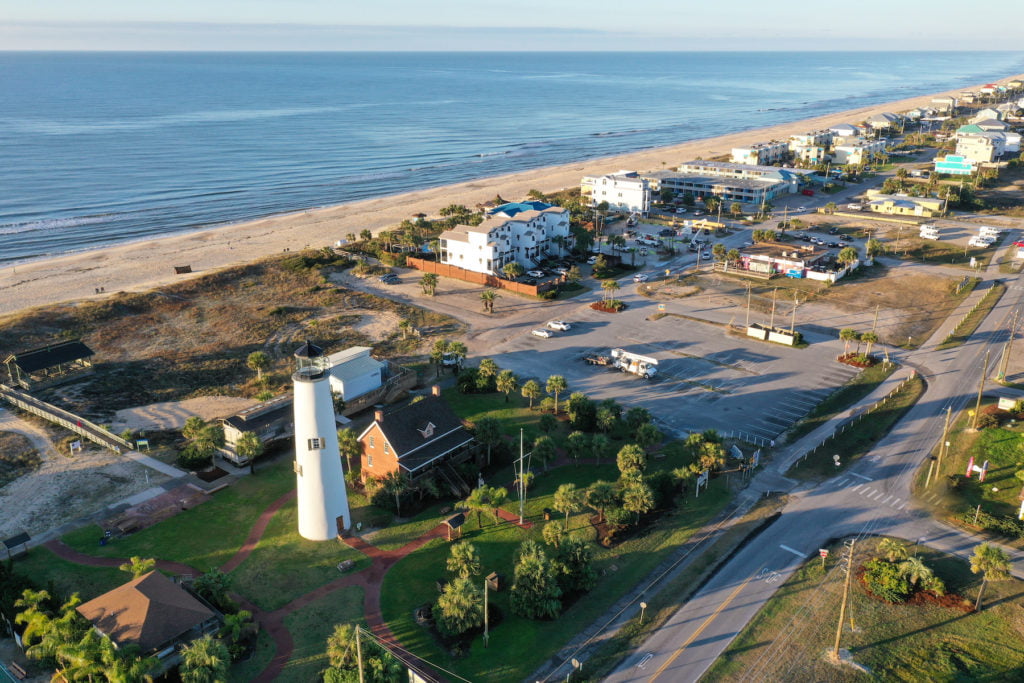 SGI Brewfest underway for April 22, 2023
Hi Brewfest Fans!
We are so excited to see you April 22, 2023! We have great plans, and our amazing new location (right by the beach in the parking area next to the lighthouse!) and a better-than-ever SGI Brewfest on tap. We've got some awesome new features for this year's event so be there or be square! Tickets go on sale on Friday, November 25th at 8:00am. Get yours now before they sell out!!
In 2022, after nearly a three year hiatus, the SGI Brewfest was able to donate $50,000 to the Franklin County Humane Society. Since 2020, FCHS has lost between $60-$80K in much needed funds to support their mission. We hope you will consider supporting them through their website www.forgottenpets.org
As always, thank you for your support of the Franklin County Humane Society through the SGI Brewfest. Pints for pets is still our purpose – and we'll cheers to that! See you in April!
---
---